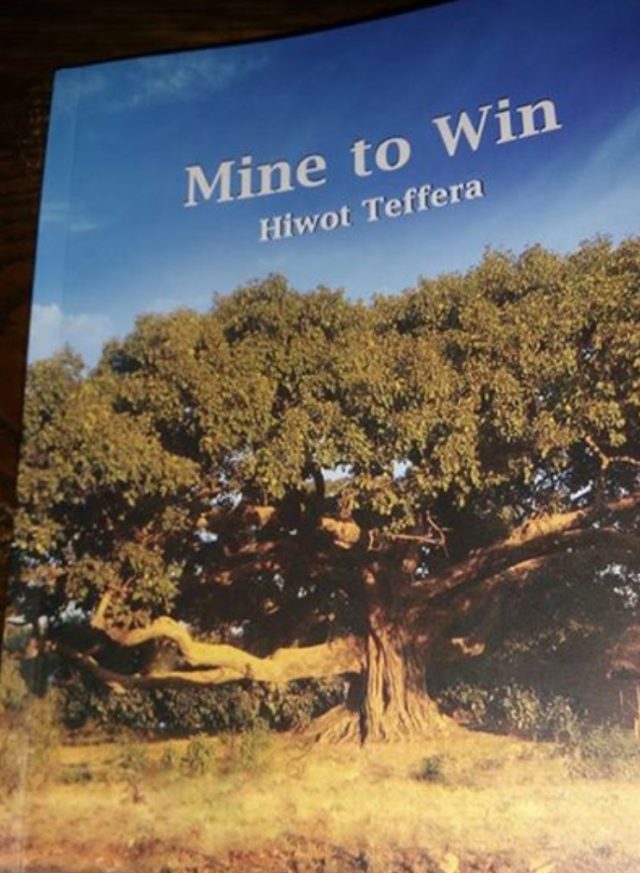 Mine to Win is the new novel that just came out in Addis written by Hiwot Teffera, the famed author of "Tower in the Sky". Mine to Win is centered on the life of a Quine Temari named Tewaney. Through the life of this eleven year old kid who run away from home in search of knowledge, for the next 16 years the author takes us to Ethiopia's traditiinal schools in Gojjam and Gondar. Even though it is a novel, it is very clear that the author has done her research to educate her readers in the philosoohy behind Ethiopian traditional schooling.
The bond between the main character, Tewaney, and his Quine teacher, Berhan Seregela, and the absolute freedom in which students choose their major training area, and their freedom in deciding when to present themselves for final examination shows that, Ethiopia had an educational heritage that needs to be preserved and shared with the rest of the world.
In this schooling environment we come across hunger, death and destruction but also love and the sacrifice paid in pursuit of knowledge. The book ends when Tewaney and his mentor attend the Boru Meda theological conference attended by Emperor Yohannes and Negus Menilik. Again we see the author has done her research about this important event in Ethiopian history. During the debate the Tewahdo argument is articulated very well in the book, while that of the Quibat side is ignored. I am not sure if the author did that consciously to show our weakness in handling opposed views, or resulted from lack of research material. The debate lacks balance.
When I finished reading this beautiful novel, I was asking myself how did UNESCO failed to preserve this schooling system as a world heritage. I also felt how much we missed by not adopting this schooling system to our so-called modern schools. Mine to Win is not only a must read, but a book every immigrant Ethiopian want to have on his/her shelf and share with their kids.
I have learnt from Hiwot that the USA publication is coming soon. Stay tuned for more information on this.