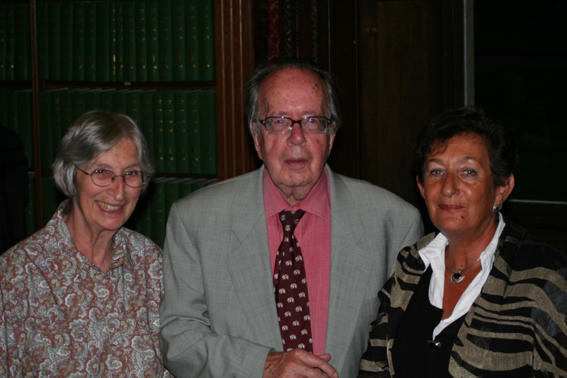 Richard Pankhurst, considered by many the ultimate expert on Ethiopian history, passed away on Thursday in Addis Ababa.
Richard Pankhurst is the son of Sylvia Pankhurst, a surrogate to King Haileselassie I and a vocal activist in her own right against the Italian invasion of Ethiopia.
Born in 1927 in Woodford Green, Pankhurst studied at Bancroft's School in Woodford, then at the London School of Economics from which he received a doctorate in economic history.
He moved to Ethiopia with his mother in 1956 and lived most of his life studying and writing on Ethiopian history. Sylvia's influence on son Richard was apparent as he dedicated his early life to the study of Ethiopia.
He began working at the then University College of Addis Ababa (Addis Ababa University), and in 1962 was the founding director of the Institute of Ethiopian Studies. He also edited the Journal of Ethiopian Studies and the Ethiopia Observer.
Pankhurst left the Institute and his professorship at the University of Addis Ababa University in 1976 after the death of Haile Selassie and the start of the war in northern Ethiopia. He returned to England, where he became a research fellow with the School of Oriental and African Studies and the London School of Economics, before working as librarian at the Royal Asiatic Society, according to his Wikipedia profile.
He returned to Ethiopia in 1986, where he resumed research with the Institute of Ethiopian Studies. He has published numerous books and articles on a wide variety of topics related to Ethiopian history.
Pankhurst led the campaign for the return of the Obelisk of Axum to Ethiopia, which was re-erected in Axum in 2008.
He was appointed Officer of the Order of the British Empire (OBE) in the Diplomatic Service and Overseas section of the 2004 Queen's Birthday Honours "for services to Ethiopian studies".
Pankhurst is survived by his wife, Rita Pankhurst and his two children Helen and Alula