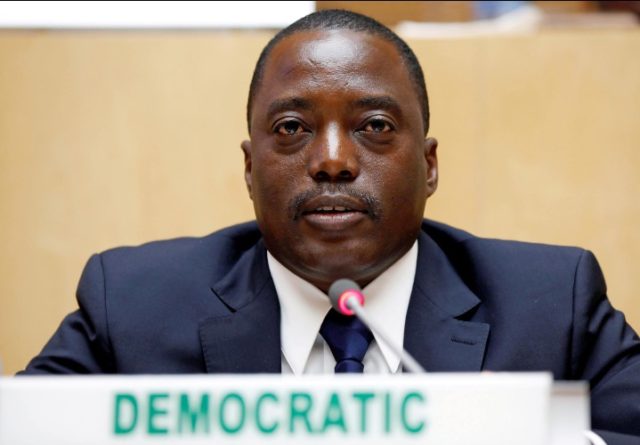 By Adam Taylor
The ruling government in Congo has indicated it may not hold long-awaited elections this year.
Why? It's simply too expensive, a government official suggested this week
"It will be difficult to think that we can mobilize $1.8 billion this year," Pierre Kangudia Mbayi, minister of state in charge of budget, said at a news conference Wednesday, Africa News reported. "At this stage, I prefer to keep a language of sincerity."
That $1.8 billion cost was the one estimated by Congo's Independent National Electoral Commission (CENI) last year.
It is certainly a large amount of money — almost two-thirds the estimated cost of America's 2016 presidential vote, despite a vast difference in economic size between the countries. However, election officials say funds are needed to register more than 30 million voters in a vast country with poor transport links that has not held regular elections. CENI had already announced late last year that it doubted it would be able to register all voters before 2018.
These explanations are unlikely to placate critics of current leader Joseph Kabila, who has led been president of Congo since his father was assassinated in 2001. Kabila was due to step down at the end of his second term in November, and the country's constitution bars a third term.
Opinion polls show most Congolese want him to step down and make way for a new leader.
But Kabila has refused to leave office until a new president is chosen, a decision later upheld by a constitutional court viewed as loyal to the president. The delayed elections have sparked a political crisis in the country. In the sprawling capital of Kinshasa, scattered demonstrations against Kabila were put down by soldiers and police; at least 20 people died in the ensuing violence.
While a deal was eventually reached to hold elections before the end of 2017, Mbayi's comments suggest that further delays may be coming.
/The Washington post/