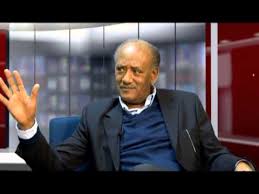 For more than a quarter of a century, the government of the United States whose relations with Ethiopia spans more than 100 years, felt persuaded by the cunning and con-artists of the Tigray People's Liberation Front (the TPLF) who literally run Ethiopia as family enterprise to pour tens of billions of dollars in development and humanitarian assistance without making a dent in changing the structure of the Ethiopian economy. American bilateral assistance is estimated at more than $30 billion and Official Development Assistance (ODA) at more than $44 billion. Each year, my former employer, the World Bank, where I spent 30 years, continues to pour hundreds of millions of dollars in ODA without an ounce of effort to evaluate social impacts in a meaningful and accountable manner.
The Bank uses government make-believe data to inform the world that Ethiopia is growing at a remarkable rate. The issue is never growth; it is social and economic impact. Has the structure of the Ethiopian economy changed through aid? Does Ethiopia have a middle class comparable to its African peers? Is Ethiopia food secure? Not at all. The argument of this commentary is that American policy toward the Ethiopian regime must change now. Buying a government through aid In a quid pro quo, Ethiopia was mortgaged or hired to serve as a police state in the Horn of Africa and beyond. President Obama's administration did little to nothing in advancing democratization in Ethiopia.
It overlooked the crimes of the TPLF because the Ethiopian police state served as a deterrent in America's war against terrorism in the Horn; and served loyally and competently as a hired hand in the Sudan and the rest of Africa where TPLF officers are paid handsomely. The UN's and AU's benign neglect of atrocities in Ethiopia is a consequence of this loyalty. This deal has worked successfully albeit at enormous costs to Ethiopia as a sovereign country and its 102 million people who remain largely poor. Ethiopia and Ethiopians are more dependent on aid under the TPLF/EPRDF than under any Ethiopian government at any time in their history.
Ethiopians are also more repressed than ever before. The best evidence of this is the 6 month State of Emergency without which the government and state would have collapsed. A regime that is loved and welcomed by its citizens does not declare a state of emergency. The state of emergency has made matters worse and not better. Among other things, it is pushing civil and political society to "extremes." It is also emboldening Ethiopia's traditional enemies. Ethiopia is encircled. This encirclement and the unaddressed root causes within the country pose substantial danger for the West as well.