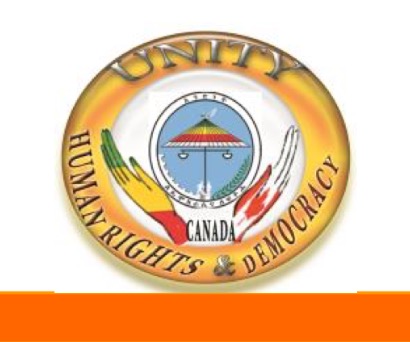 The Addis Ababa "Qoshe" Incident, Negligent Homicides by Officials of the Government of Ethiopia For Immediate Release March 16, 2017 The tragic accident that occurred on March 11, 2017 in Addis Ababa, Ethiopia is an example of multiple negligent homicides committed by the Government of Ethiopia.
It is with great shock and anger that we received the tragic news of the death of more than a hundred and thirteen people in a landslide at the waste fill site commonly referred to as "Qoshe" in Addis Ababa, Ethiopia. It is the second of a series of reckless deaths in Ethiopia over the last six months. The first was the "Irrecha" massacre that occurred on October 2nd, 2016 at the annual Oromo thanksgiving festival in Bishoftu.
The deaths of several Ethiopians at both incidents could have been prevented had there been a responsible government that was accountable to the people of Ethiopia. The latest incident is illustrative of the absolute disregard the TPLF/EPRDF government has for the safety and security of its citizens as well as the mismanagement of municipal services. The current government, which came to power 26 years ago, with a promise to curtail past misdeeds and injustices, neither provided an alternative solution nor minimized the waste hazards this landfill posed.
This man-made disaster could and should have been avoided. The government had been warned by several institutions that the landfill was unsafe. However, the government continued to use the dumping site. The tragic incident was worsened by the reluctance of the regime to take responsibility and declare national mourning. Some of the federal and municipal authorities even tried to blame on the victims.
The Prime Minister's statement was untimely, as well as non-comforting to the bereaved families. It is an act of a tyranny to suppress millions of voices for freedom and justice. Further, many individuals are still missing and the number of deceased continues to rise. Ethiopians are in a deep state of national sadness and mourning. While conveying our deep sympathies and heartfelt condolences to the affected families and the people of Ethiopia, the Unity for Human Rights and Democracy also would like to seize this opportunity to request the government of Canada to put pressure on the government of Ethiopia to initiate an independent investigation by the United Nations into the incident that led to the killing of more that hundred and thirteen residents of the landfill.
Unity for Human Rights and democracy on behalf of its members and Torontonians extends it condolence to the families of the victims and all those affected by this negligent tragedy. Unity has also organized a Day of Mourning where members of unity and Torontonians at large explore ideas to support the families of the victims.
The date is Saturday, March 18, 4:30-7pm at 2050 Danforth Avenue (Hiruth Restaurant), Toronto, Ontario, Canada. Unity for Democracy and Human Rights