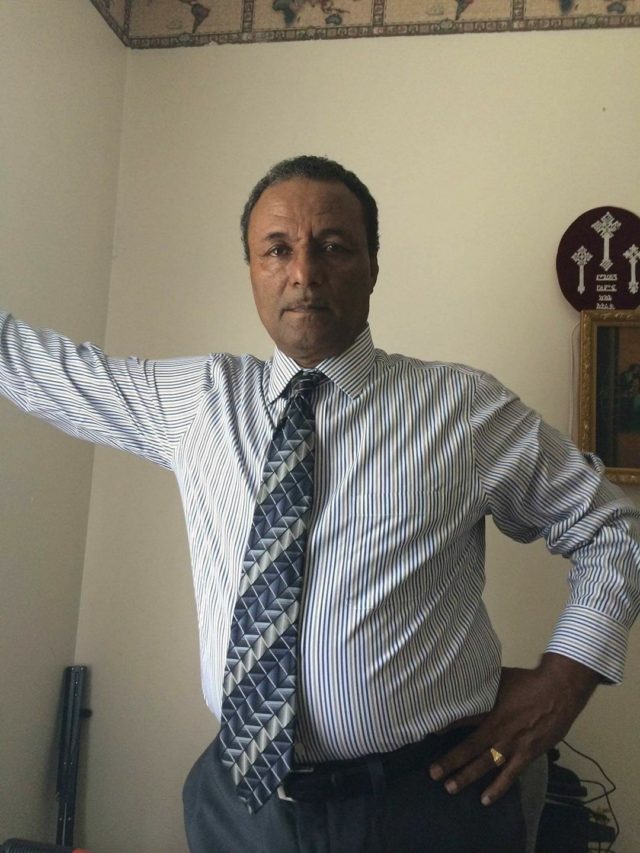 I am deeply saddened to hear the passing of brother Fekade Shewakana. I am proud to have known him and grateful for what he did for our country.
I have known him for more than 10 years and was one of the most assuredly the most patriotic man I ever met. I respected him greatly and had a deep affection for him.
He was a great man, a good leader, and professor. He was also a brave, gentle, kind, full of love for his fellow Ethiopians and patriotic Ethiopian who loves his people, country and his every action. He was a uniquely talented leader who served our society and country.
He was a true nationalist who cares about the wellbeing of all Ethiopian people regardless of race, ethnicity, or religion, men and women and he stood up for the unity of Ethiopia.
I never look at him as an ethnic or a tribal leader but, as a great national leader who defended one Ethiopia and one people's and the peoples of Ethiopia.
He was a unifier who thought outside the box, never gave up and worked hard for the ideas he believed in up until the very end of his life
With his passing, our beloved country of Ethiopia has lost an icon. His death will leave a void and he will be will be missed by everyone who knew him.
As citizen, as teacher, and as community leader, Fekade exemplified everything good about the true leader and public service.
It was never about him, but always about helping all Ethiopian people. He was an independent voice who never hesitated to speak his mind.
Many students at Addis Ababa University and Ethiopia benefited from his extraordinary service, but he had a special place in his heart for his beloved country of Ethiopia. We will miss his courage and inspiration, he showed us all.
He always told me he appreciated my work and he was desire to be part of it. He once said: "Mr. Obang I strongly believe that your way of national reconciliation, healing and forgiveness is the only way that will bring our people closer to lasting peace to Ethiopia. Please keep pushing forward with it"
I will miss brother Fekade Shewakana, a great friend and a true mentor, and our nation will mourn the loss of a dedicated public servant without equal.
It is with a heavy heart that I say goodbye to my brother, friend and colleague. My thoughts and prayers are with his family at this difficult time.
May you Rest in Perfect Peace not the disturbed and unsettled peace of this world of oppression, injustice, hatred greed, guns and destruction.
You will forever be in our hearts our beloved brother!
We the living will continue to carry on from where you left off in defending the rights of all our people and country.
We will continue to defend our people and uphold our values of humanity not ethnicity. It is now our task to carry on the struggle and pass it on to the next generations.