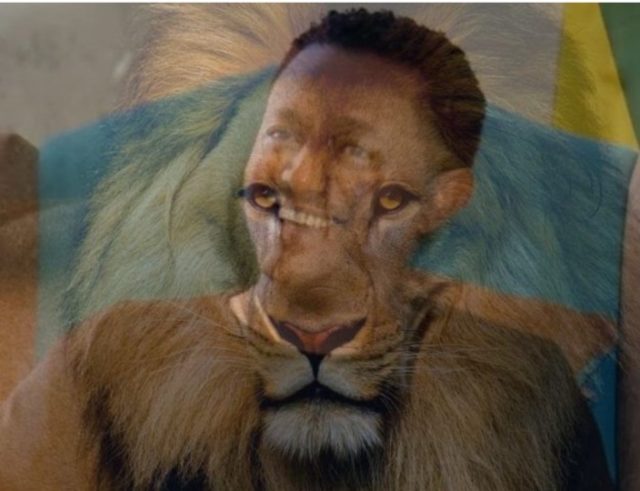 Note: This month the Ethiopian popular music megastar Tewdros "Teddy Afro" Kassahun released his "Ethiopia" album, which quickly topped the World Albums Billboard chart during the week of May 15. This "commentary" consists of an English translation of Tewdros' recent Amharic interview with reporter Elias Meseret of EthioNewsflash following the release of that album.
I have prepared this translation for two reasons: 1) to help young Ethiopians in the Diaspora who do not speak or understand Amharic get a glimpse of the musical genius of Teddy Afro, and 2) acquaint them with the metaphysics of "Ethiopiawinet", a state of being and consciousness, a philosophy and way of life, a system of beliefs and praxis of being Ethiopian. I do not believe there is anyone today who can explain Ethiopiawinet ("Ethiopianity") better than Tewdros Kassahun. Certainly, no one better to communicate it to the younger generation. I also hope to introduce this musical legend to my global readership so that they too may appreciate and enjoy his music as millions have come to appreciate Ethiopian cuisine throughout the world. "If music be the food of love, play on," wrote Shakespeare.
I would not presume to articulate Tewdros' philosophy and practice of "Ethiopiawinet" here. "Unhappily, I possess neither that eloquence of diction, that poetry of imagination, nor that brilliance of metaphor" Tewdros has to tell my readers what Ethiopiawinet means. To me, Ethiopiawinet simply means Ethiopia WIN Et hiopia.
In my view, for Tewdros, Ethiopiawinet is about what we ought to be as Ethiopians, what we can be, what we will be and what we must be. To Tewdros, I believe, Ethiopiawinet is a rallying point for all Ethiopians "to build courage when courage seems to fail; to regain faith when there seems to be little cause for faith; to create hope when hope becomes forlorn"; and to believe — to believe without hesitation or evasion — that all Ethiopians are bound by a single golden yarn of destiny and that the best days of Ethiopia are yet to come.
To me, and I believe to Tewdros, that is what Ethiopiawinet is all about.
As I have studied Tewdros' lyrics in his "Ethiopia" album, I have been captivated and enraptured by the aesthetics of the idea of Ethiopiawinet. But Ethiopiawinet is more than an idea. It is a defining civic virtue, a set of values that define the essence of Ethiopian identity. But it is indeed much more than a virtue. It is a complete experience unlike any other. It is a credo which embraces every Ethiopian into the collective Ethiopian brotherhood and sisterhood. Ethiopiawinet is ultimately about the dignity, personhood and humanity of being an Ethiopian. It is a unique collective consciousness and self-consciousness about being an Ethiopian. It is about the roots of what makes Ethiopians, Ethiopians.
In his "Ethiopia" album, Tewdros preaches Ethiopiawinet with poetic eloquence, polished diction, passionate patriotism (love of country and compatriots), and unabashedly proclaims his unseverable attachment to Mother Ethiopia by a primordial umbilical cord.
I am overawed not only by Tewdros' unsurpassed musical genius and prodigious creativity, but even more compellingly, I am mesmerized by the depth and breadth of his understanding and extraordinary discernment. Tewdros is not just a musician, he is a deep thinker who speaks in lyrical poetry.
Tewdros is a man who practices his credo of love, compassion and understanding, tolerance, forgiveness and reconciliation in his music. Tewdros Kassahun is a man for all seasons.
In America in the 1960s, Bob Dylan (2016 Nobel laureate for literature) was the voice of the young generation.
I hereby proclaim and declare Tewdros "Teddy" Kassahun the voice of Ethiopia's young generation today!
On a personal note, perhaps the most poignant and deeply touching songs on the "Ethiopia" album is "Atse Tewdros", in tribute to Emperor Tewdros II of Ethiopia from 1855-1868. That song speaks of the Emperor's contributions and sacrifices to create a united Ethiopia from a bunch of feuding principalities and kingdoms. Atse Tewdros birth name was Kassa Hailu. Tewdros Kassa Hailu.
In 2017, Tewdros Kassa-hun carries on the spirit of Tewdros Kassa Hailu and sings to the heavens about the oneness and unity of Ethiopia. He makes sacrifices and contributions in the cause of the unity of the Ethiopian people.
Ironic how art imitates life!
Teddy is our man for all seasons. That is because it takes great courage to sing and speak truth in a Kingdom of Lies. Telling the truth about Ethiopiawinet as Teddy does, is in my view, the ultimate act of humanity in this day and age. Aleksandr Solzhenitsyn said, "The simple step of a courageous individual is not to take part in the lie."
What does a nation owe a man who not only has the courage to tell the truth with poetic delicacy but also refuses to take part in a Great Lie, come hell or high water?
Journalist Biruk Endale resigns over censorship of Teddy Afro Interview
*** A few days ago, Biruk Endale, a journalist at "state owned Ethiopian Broadcasting Corporation (EBC) for the past four years" resigned in protest against censorship of his interview with Teddy Afro. In his single sentence resignation letter, Biruk stated, "Due to recent controversies [censorship involving my Teddy Afro interview scheduled to air], I no longer have the moral justification to continue in my job [with state media] and forthwith voluntarily resign my position."***
Translation note: I admit my translation herein is imperfect, to say the least. I do not even pretend to capture Tewdros' sheer poetic eloquence, brilliant diction, depth of ideas, powerful expressivity, unquestioned command of the language, razor-sharp wit, captivating vivacity and mesmerizing oratorical prowess. But I make a sincere effort, to the best of my ability, to present his views with as much fidelity to his words and what I sincerely believe to be his intentions. Any errors in translations are exclusively my own.
Below are translations of the lyrics to the title song "Ethiopia" and the interview.
The 14-track "Ethiopia" album is available for digital download for the incredibly low price of USD$10 HERE.