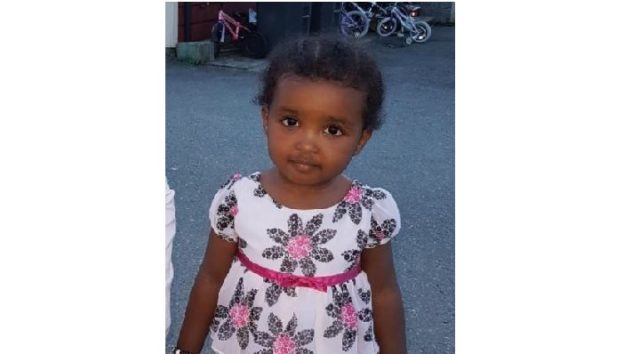 Metro Vancouver's Ethiopian community is mourning the sudden death of a little girl in New Westminster.
Around 11 p.m. on June 7, officers were called to the 300 block of Stanley Street in Queensborough for a suspected drowning. The two-year-old was still alive when officers arrived. She was rushed to hospital where she was pronounced dead a short while later, according to the New Westminster Police Department.
"I feel very bad, and it's a big tragedy. This is the first time it happen in our community. We're a very small community, very tight together, family-oriented community. It's really very sad," family friend Amin Jundi told reporters on Thursday.
The little girl has been identified by CBC as Biftu Taju.
Police believe Biftu drowned in a ditch outside her Queensborough home. Detectives are now investigating how the toddler came to be outside at 11 p.m. and whether the drowning took place in a ditch as early reports have indicated, said Sgt. Jeff Scott, spokesperson for the New Westminster Police Department.
"We're not too sure how she got outside; that's part of our investigation, but again, at this point, it doesn't look like there's any foul play suspected," he said.
Right now, Scott said the priority is "providing the family with all the different support networks that we have available to walk them through this grieving process."
The community is trying to do the same, Jundi said.
"We're all here. We're trying just to support them, to get them comfort about what happened," he said, adding the family has asked to be left alone at this time.
Open ditches still a common sight
Stanley Street is a small road off Ewen Avenue in the eastern part of Queensborough. Like other older parts of the 'Boro, Stanley Street is lined with water-filled ditches.
Jundi said the ditches were "absolutely a problem," when asked by reporters if he was concerned about the ditches that nearly surround the home.
"Raising small children in this kind of environment … it doesn't look good," he said.
The City of New Westminster, meanwhile, has not received any safety complaints about the ditches in the 'Boro.
Efforts are underway to fill some of the neighbourhood's ditches, but there are only two ways to proceed, according to Jim Lowrie, director of engineering for the City of New Westminster.
Private residents can petition the city through the local area service, a method of funding local infrastructure improvements that benefit specific properties. (The Community Charter requires support from at least 50 per cent of property owners in the local service area. If the request is approved by the city, the property owners would be billed for half the cost of the infill.)
But it's more likely ditches are filled in by developers, who are required by the standards set out in Queensborough's subdivision and development control bylaw to installs storm sewers in new developments.
"It's an area in transition that's going from suburban to more urbanized land-use form, so as development occurs, we require developers to install storm sewer systems and sidewalks and street lights, and all of the urban requirements," Lowrie said.
When asked if the city had considered filling the open ditches itself, Lowrie said the cost would be too great.
"It's fairly expensive to install storm sewers and in the context of Queensborough, there is a lot of developable land that as we go from one acre lots down to six lots per acre, that's when these types of projects are required," he said.
Thanks to a late spring, water levels across the province remain high, including the Fraser River, and a provincial warning about the water levels remains in effect.
"We always caution people to stay away from rivers and water bodies and be very careful around water courses, they may look harmless but they can be deceiving; you can't see the bottom, you cannot gauge the depth," Lowrie said, adding the water levels in the Fraser River are quite high right now, which impacts the water table in Queensborough.
© 2017 New West Record – See more at: http://www.newwestrecord.ca/news/update-new-west-police-investigating-toddler-s-death-1.20488429#sthash.Fbhyri3G.dpuf