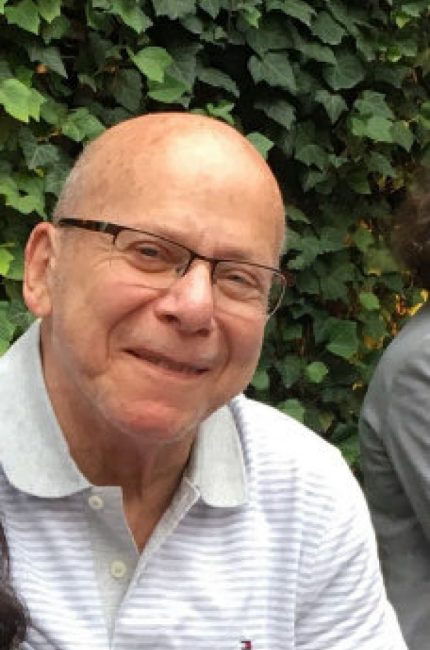 By ALANNA RIZZA /Thestar/
The former president of Canadian Journalists for Free received a lifetime achievement award from the Canadian Media Guild in 2014.
Free speech advocate and former president of Canadian Journalists for Free Expression Arnold Amber has died at age 77.
Amber was CJFE's president for about 20 years as well as the treasurer. He was also an executive producer at the CBC.
Amber died on Monday after battling an aggressive form of cancer for about a month.
"It was a very brief battle, we only found out about it a couple of weeks ago," Jeannine Amber, Arnold's daughter, told the Star over the phone.
"Today has been a very long day."
Amber's journalism career included time as a Reuters foreign correspondent in Africa and Europe as well as Canadian politics and election coverage.
Jeannine and her brother David said they believe their father will be remembered for his passion for social justice advocacy, caring for his family and colleagues as well as his sense of humour.
"He had such a dry, sarcastic sense of humour," said David. "He wasn't a big man physically but he was a force to be reckoned with."
The siblings recall a time when they were kids and someone on their street in Toronto was yelling racial slurs and throwing beer bottles.
"My dad ran outside and onto the road yelling back at them," said Jeannine. "I wanted him to come back inside and I was scared he was going to get hurt. But he stayed out there. That's just who he was.
"He never strayed away from standing up for people and he was very big on social justice advocacy. It was his passion."
Arnold also had a hand in the creation of the International Freedom of Expression Exchange, which advocates for the protection of free expression around the world. He has won three Gemini awards for international news coverage and in 2014 he received a lifetime achievement award from the Canadian Media Guild.
He has three children and four grandchildren.
"He was always an advocate for those without a voice," said David. "Whether that was his colleagues or his family. He was also looking after and caring for everybody."