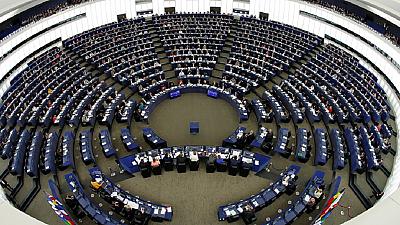 /Abdur Rahman Alfa Shaban/
Members of the European Parliament (MEPs) have renewed calls for the release of Ethiopia's leading opposition figure, Dr. Merera Gudina.
The latest call was made in a parliamentary resolution dated Thursday 18 May, 2017.
Key among their demands, the MEPs called for the immediate release and dropping of all charges against Gudina – leader of the Oromo Federalist Congress (OFC), who has been in detention since December 1, 2016.
He was arrested upon his return from a visit to the European Parliament on 9 November 2016, where he joined a panel with other opposition leaders.
He was initially accused of abusing the October 2016 state of emergency before terrorism charges were slapped on him in February this year. He has continually denied the charges. His lawyers also objected to the charge in his most recent court appearance.
''Parliament further reiterates its call for a credible, transparent and independent investigation into the killings of hundreds of protesters in 2015 and into human rights abuses against members of the Oromo community and other ethnic groups perceived to be in opposition to the government.
''MEPs urge the Ethiopian government to refrain from "using anti-terrorism legislation to supress legitimate peaceful protest" and to lift restrictions on free expression and association,'' a press release backing the call said.